Project Roles:
 Art Director, Designer, Illustrator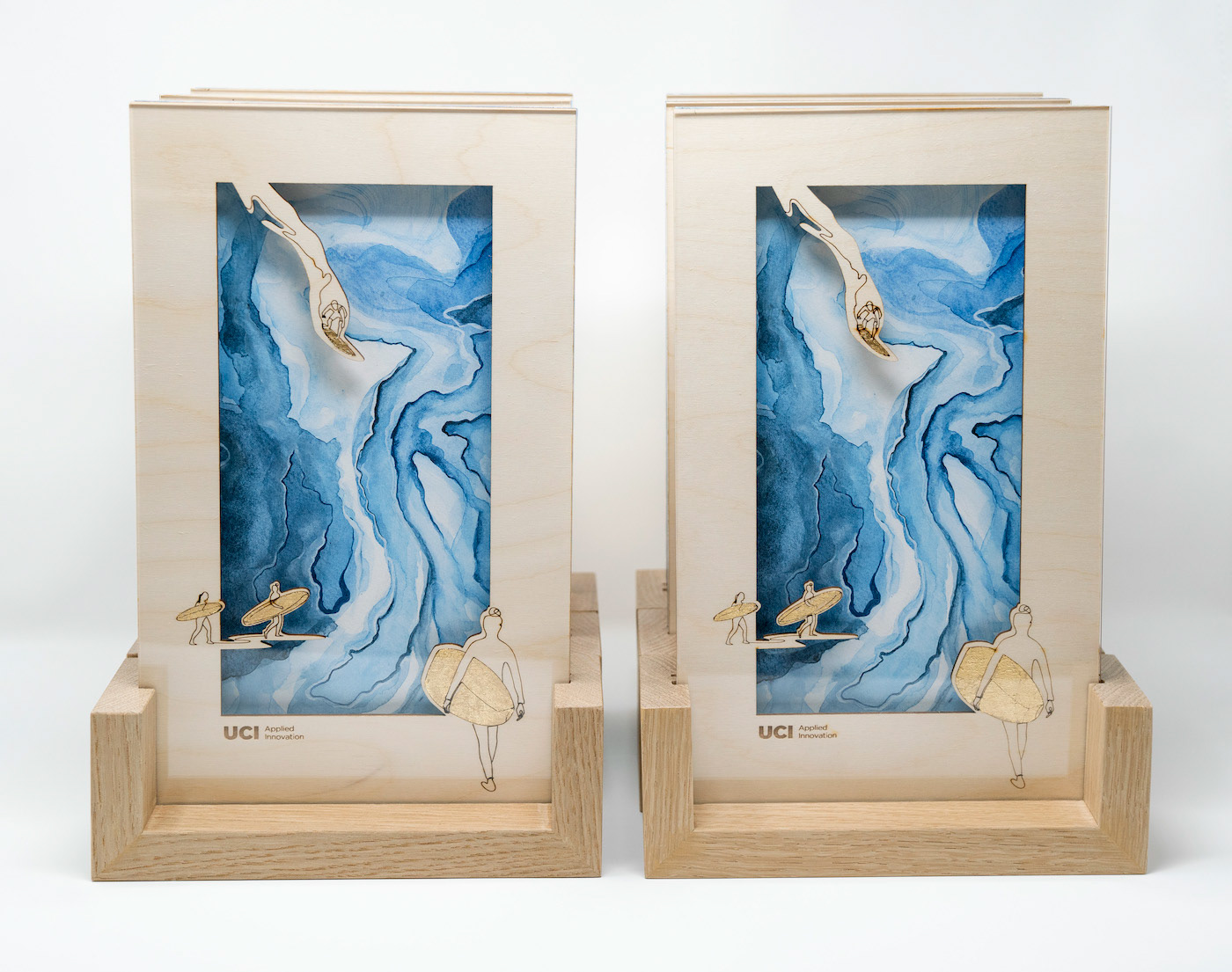 With the availability of our lab space, there was an opportunity to think outside the box for corporate gifts this season. I conceptualized and produced limited art editions of surfers catching waves to stay true to the beach theme of UCI Applied Innovation.
DETAILS
The front piece of 1/8" plywood is laser cut with surfer illustrations and placed tightly behind 1/8" clear acrylic in the first inset of the customized frame base. I painted the abstract waves with watercolor, which is mounted to the back piece of 1/8" plywood that is placed in the second inset of the frame. The frame base has two insets to create a greater depth and shadows between the surfers and the water. To top it off, gold leaves are painted on all the surfboards to emit a luminous look and feel—for added holiday spirit.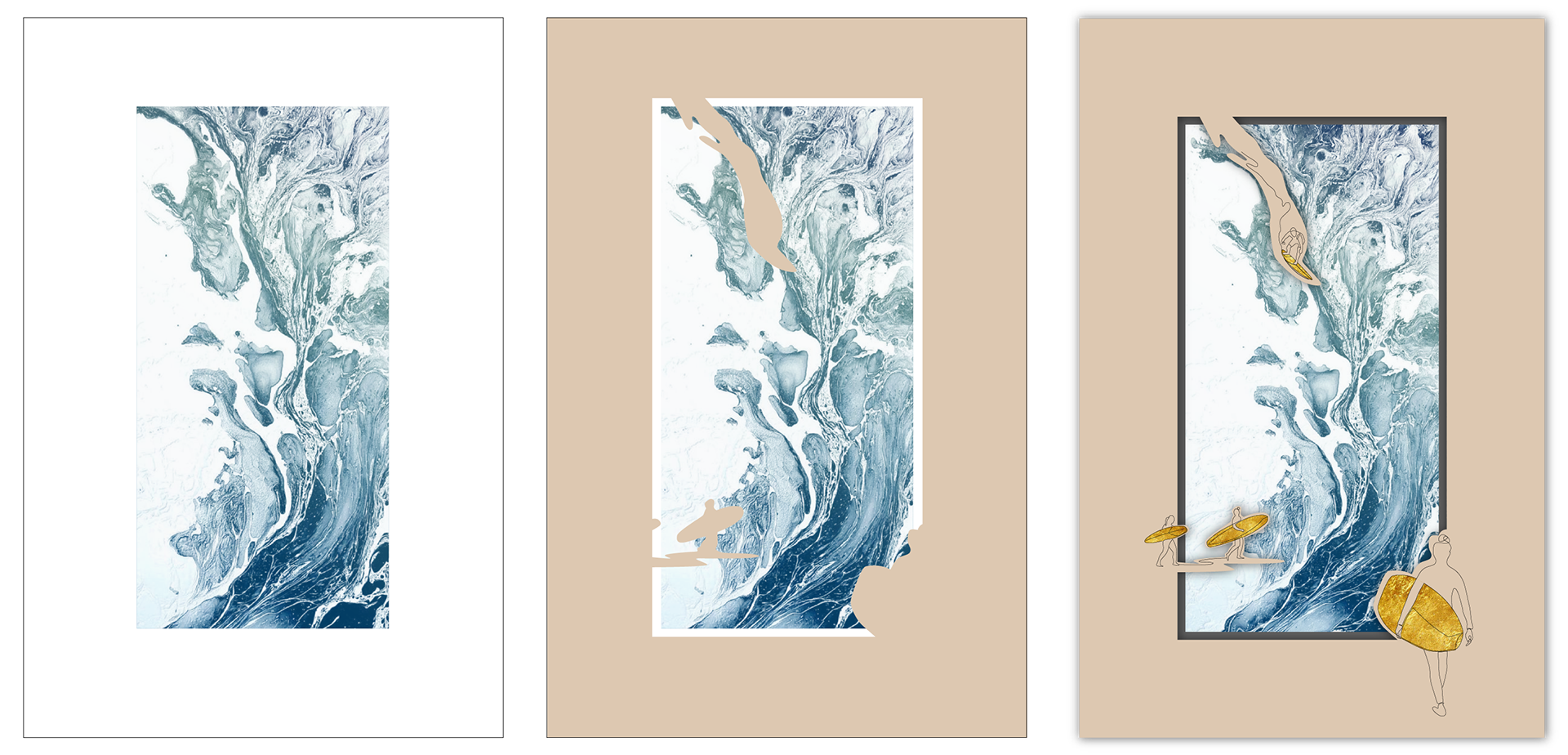 preliminary mockup design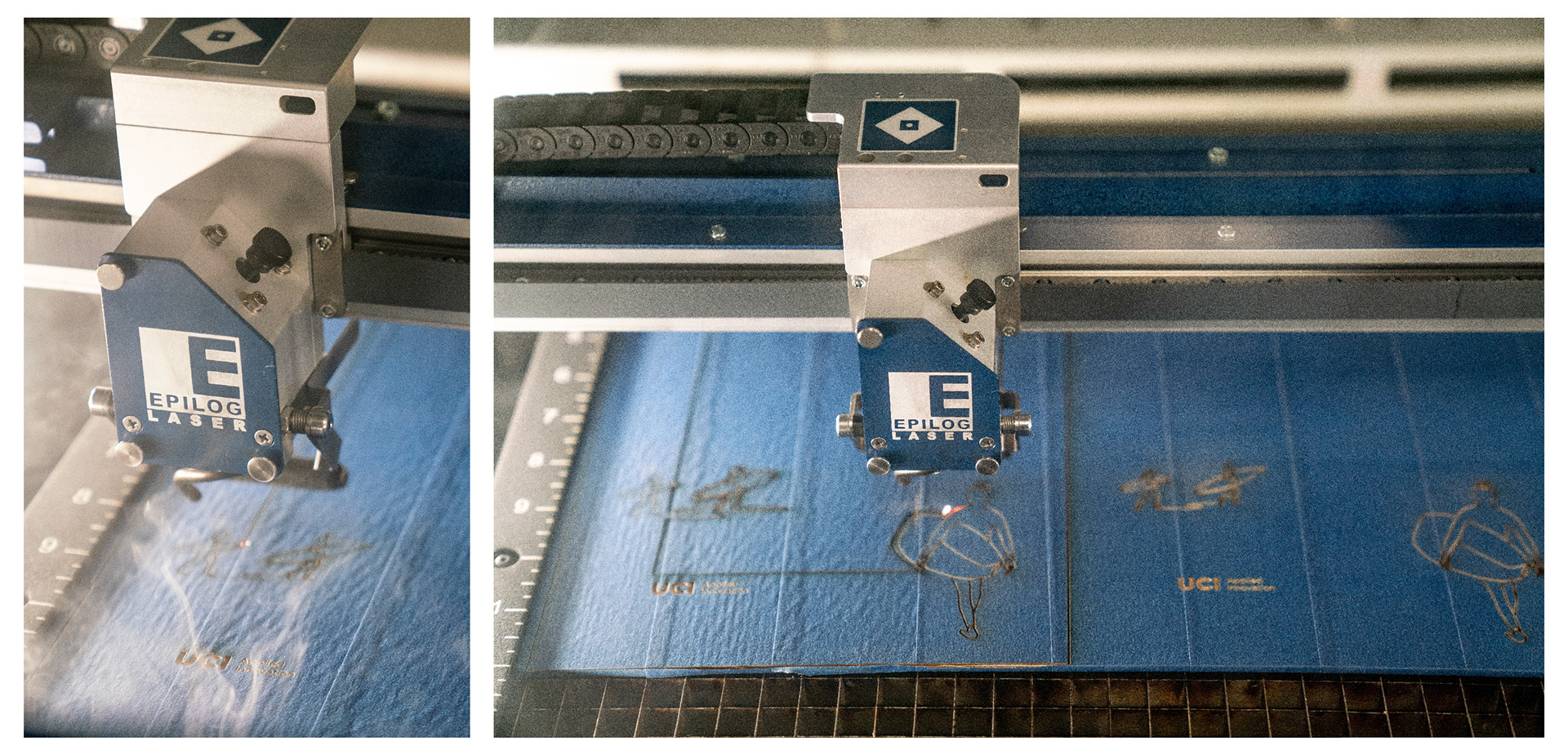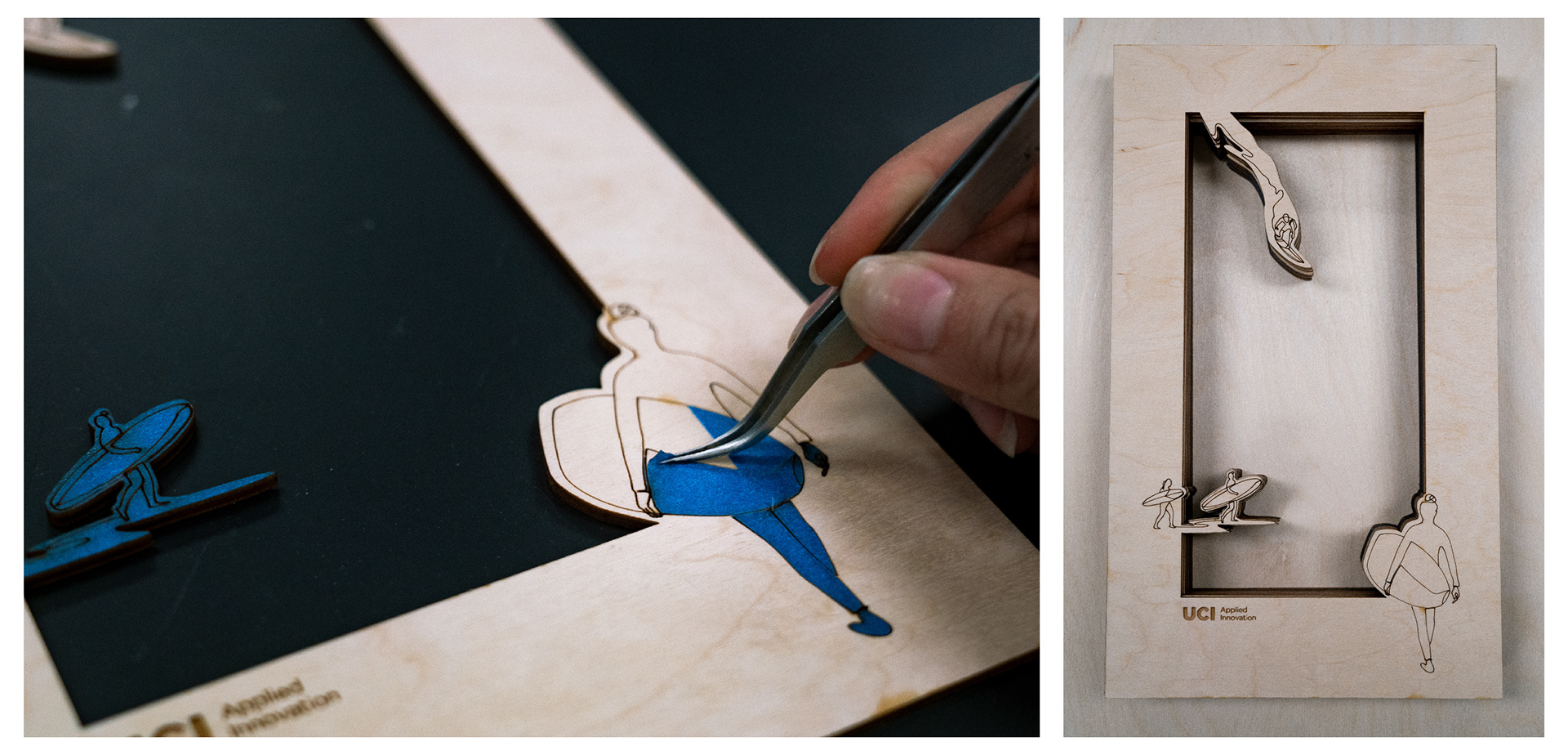 removing blue masking tape to avoid burning plywood along etched surfaces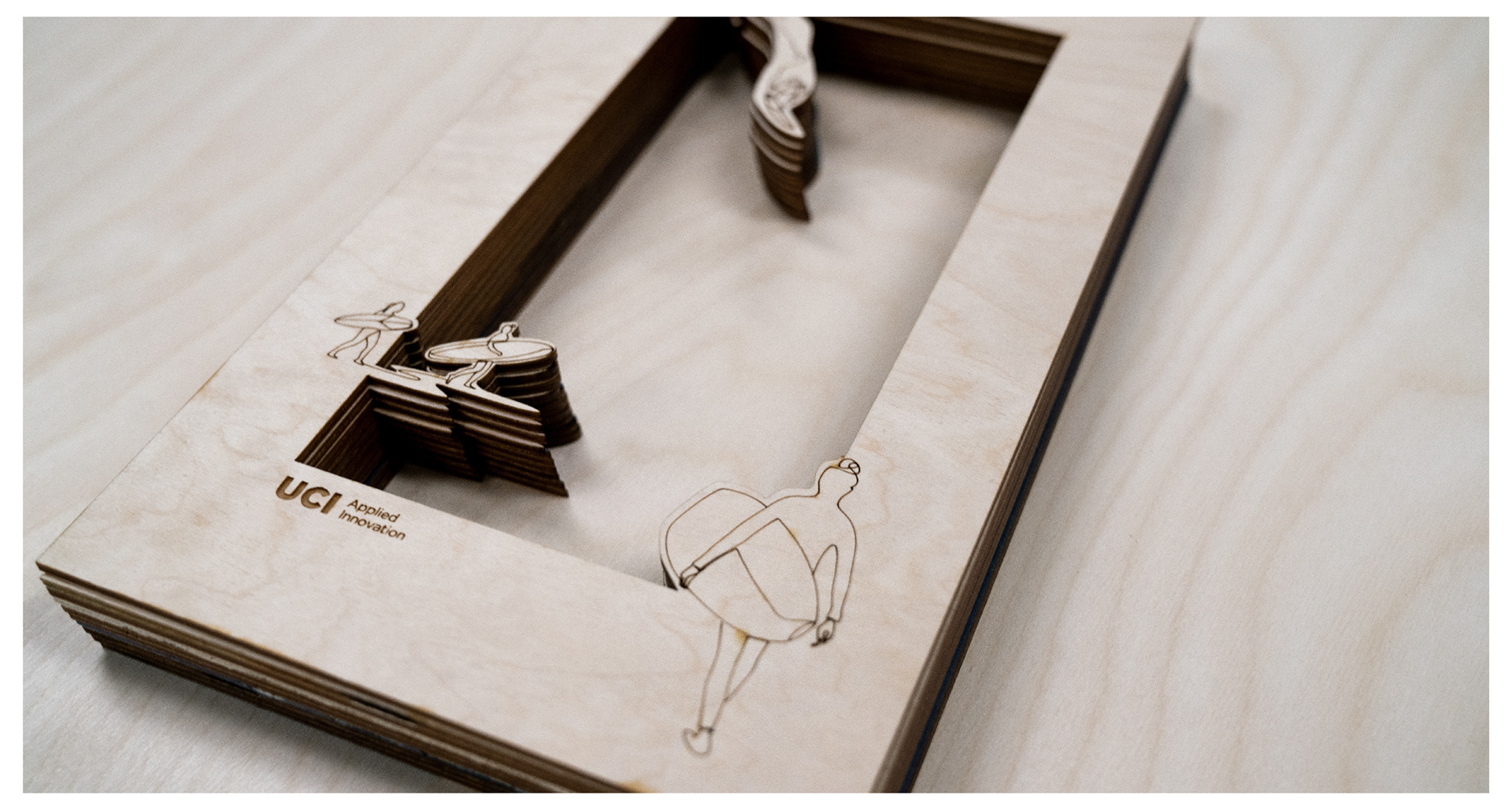 2 / Watercolor Artwork​​​​​​​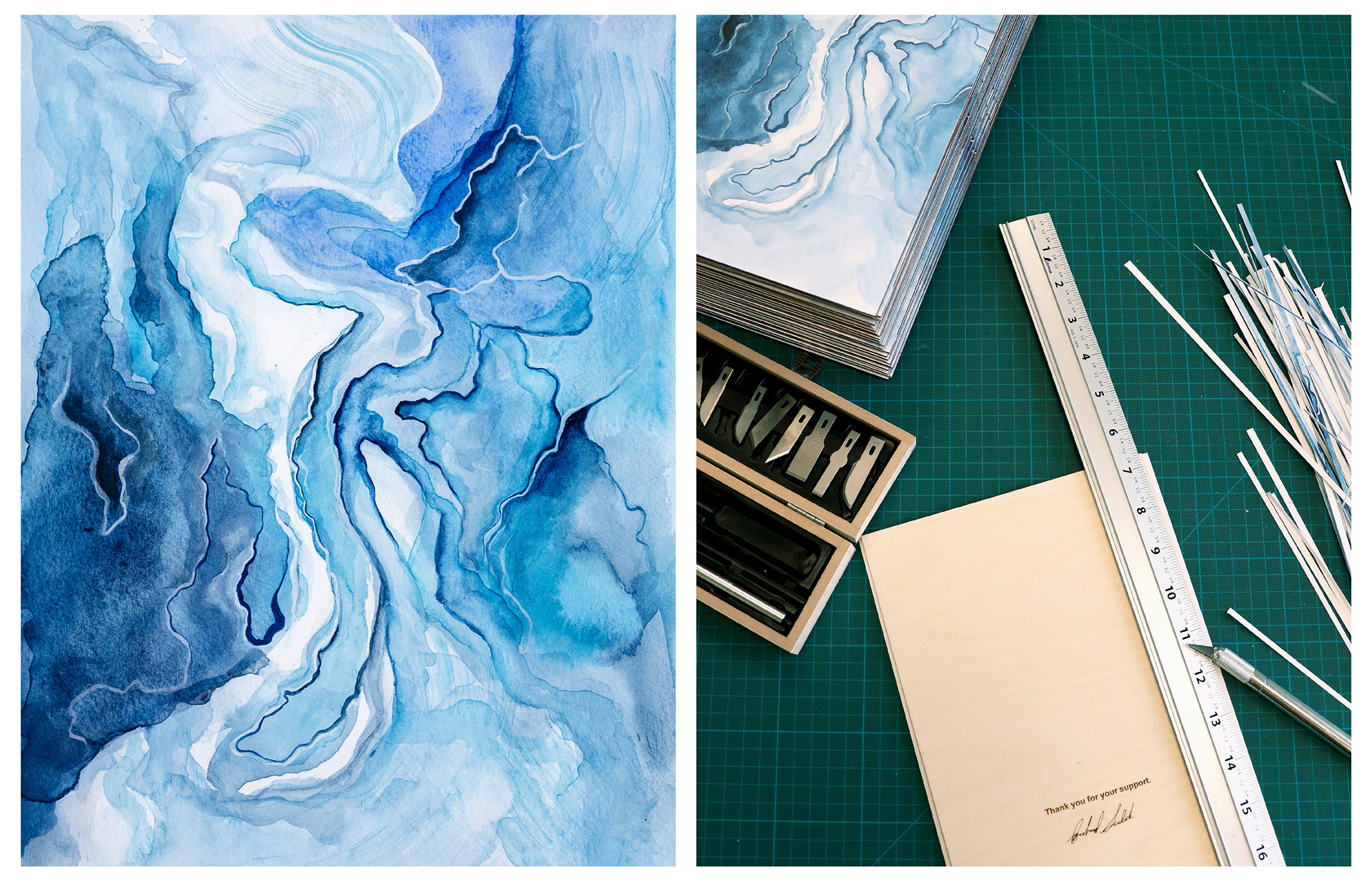 assembly of fine art prints onto plywood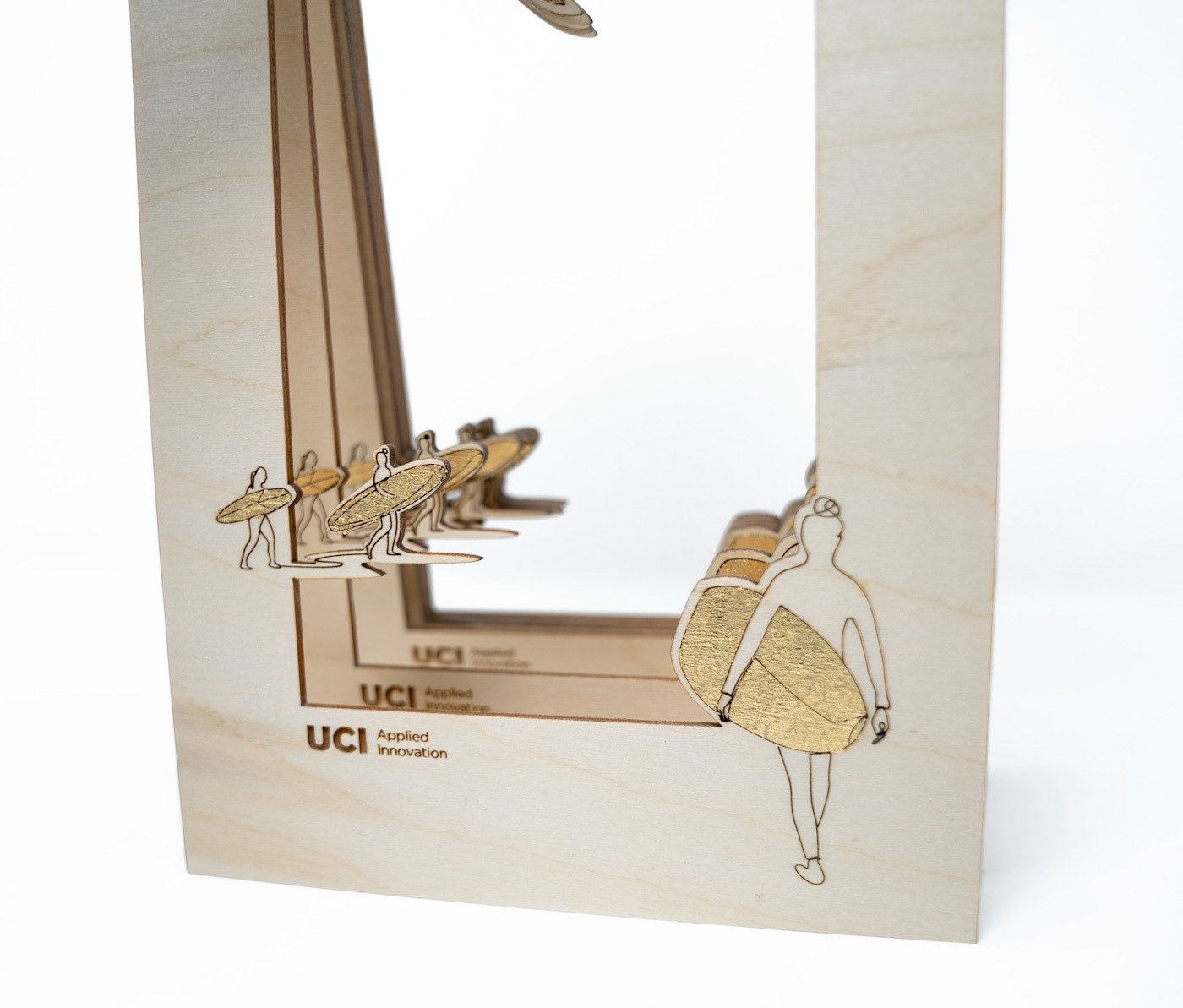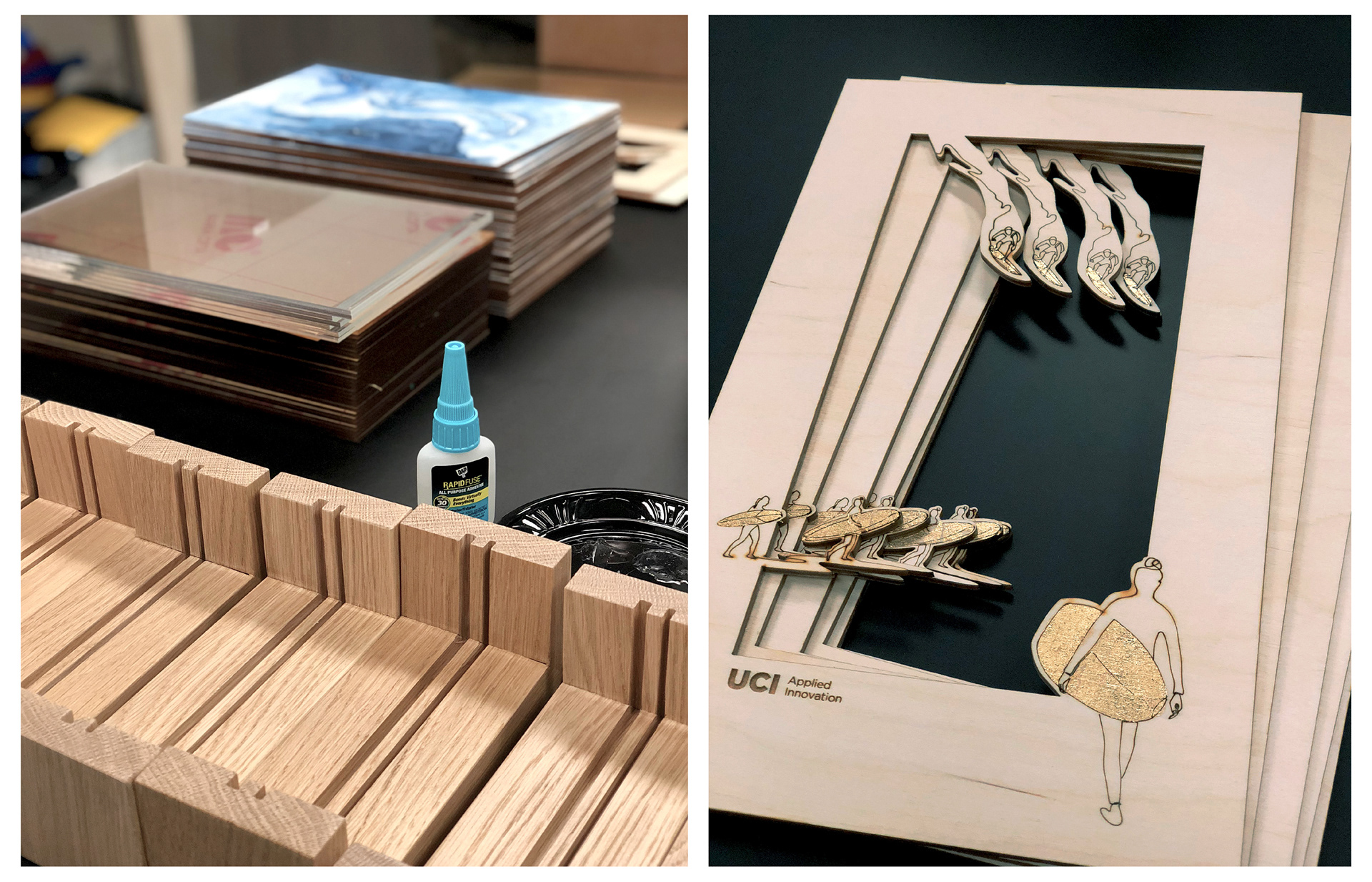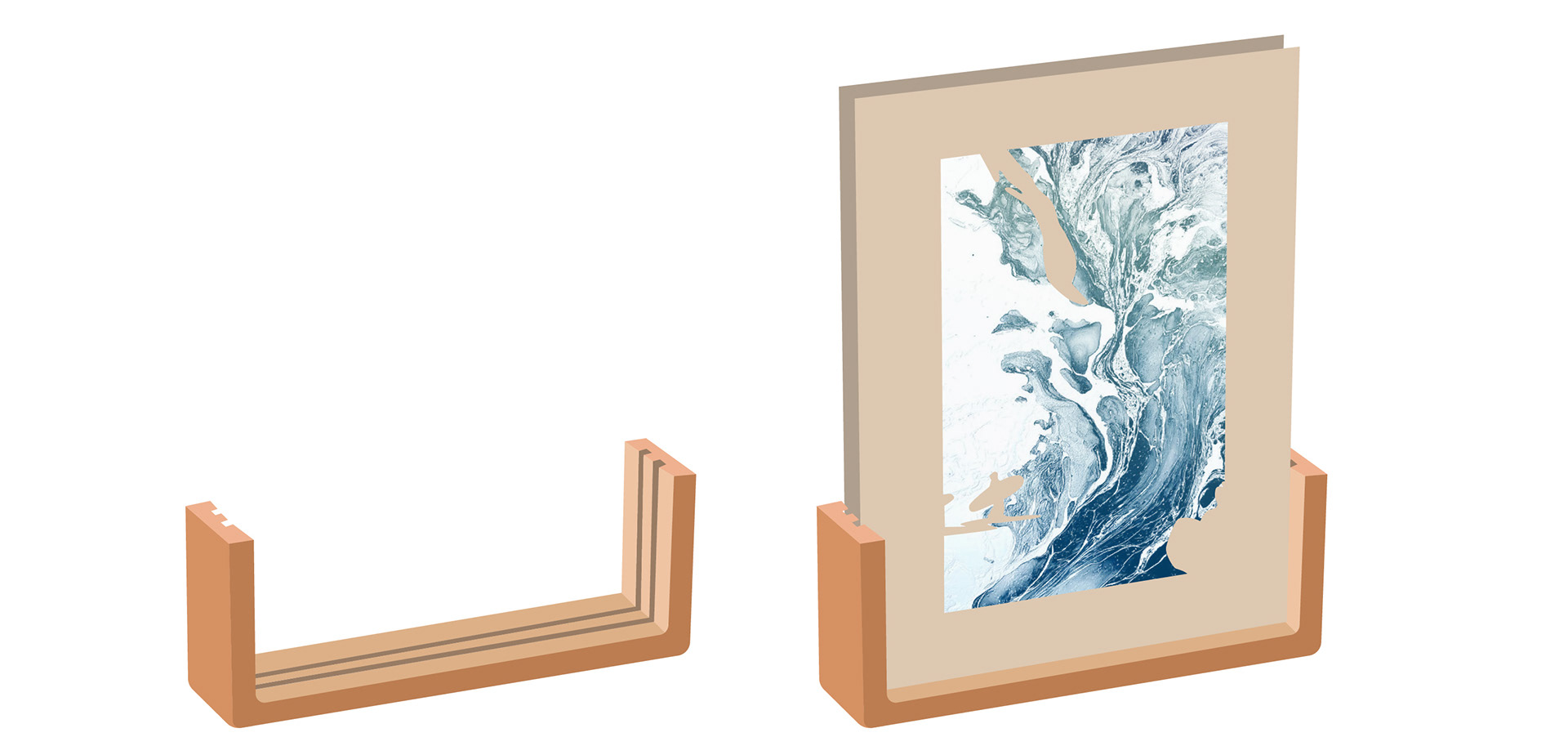 mockups for customized frame bases with two insets to place the two pieces of plywood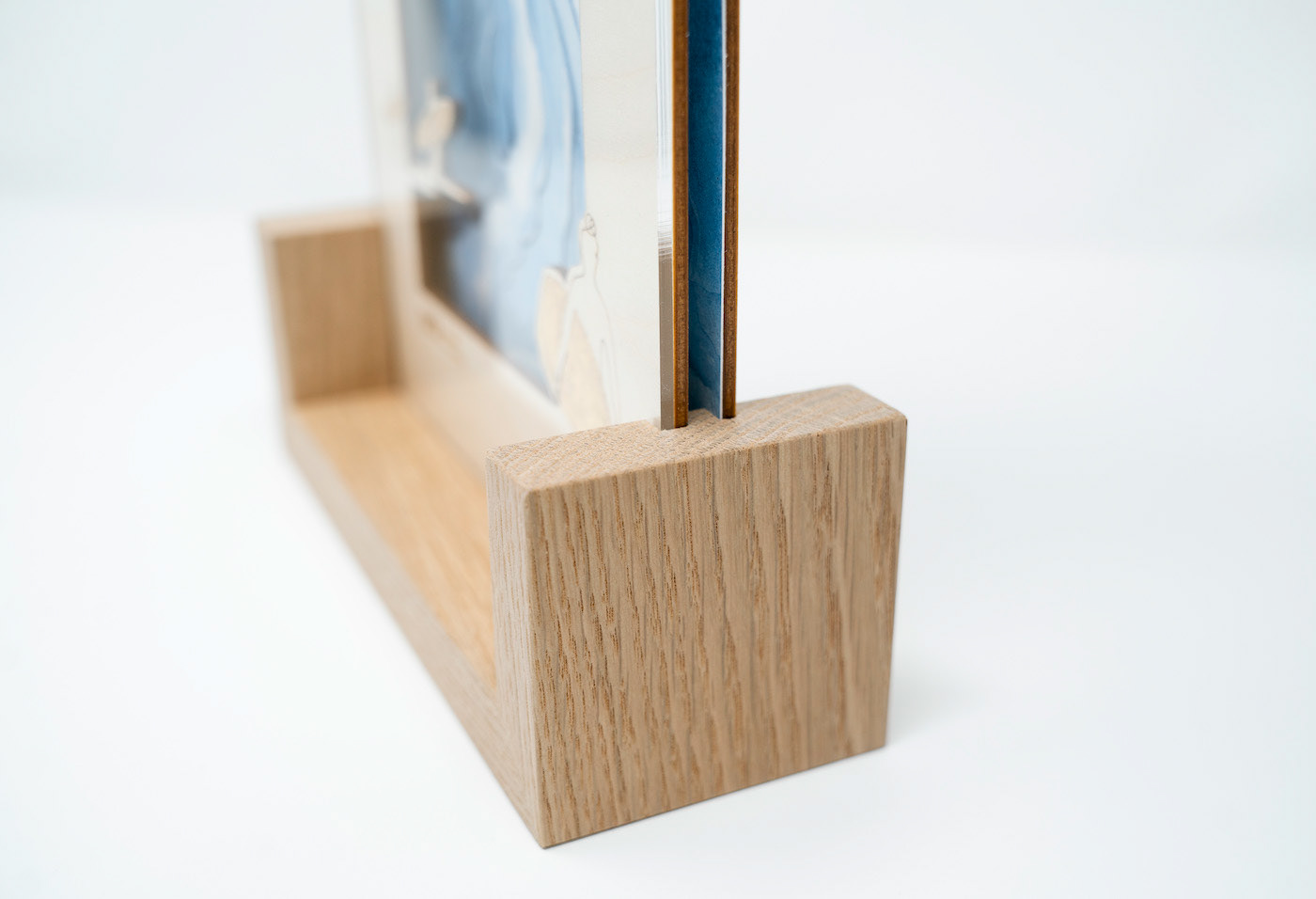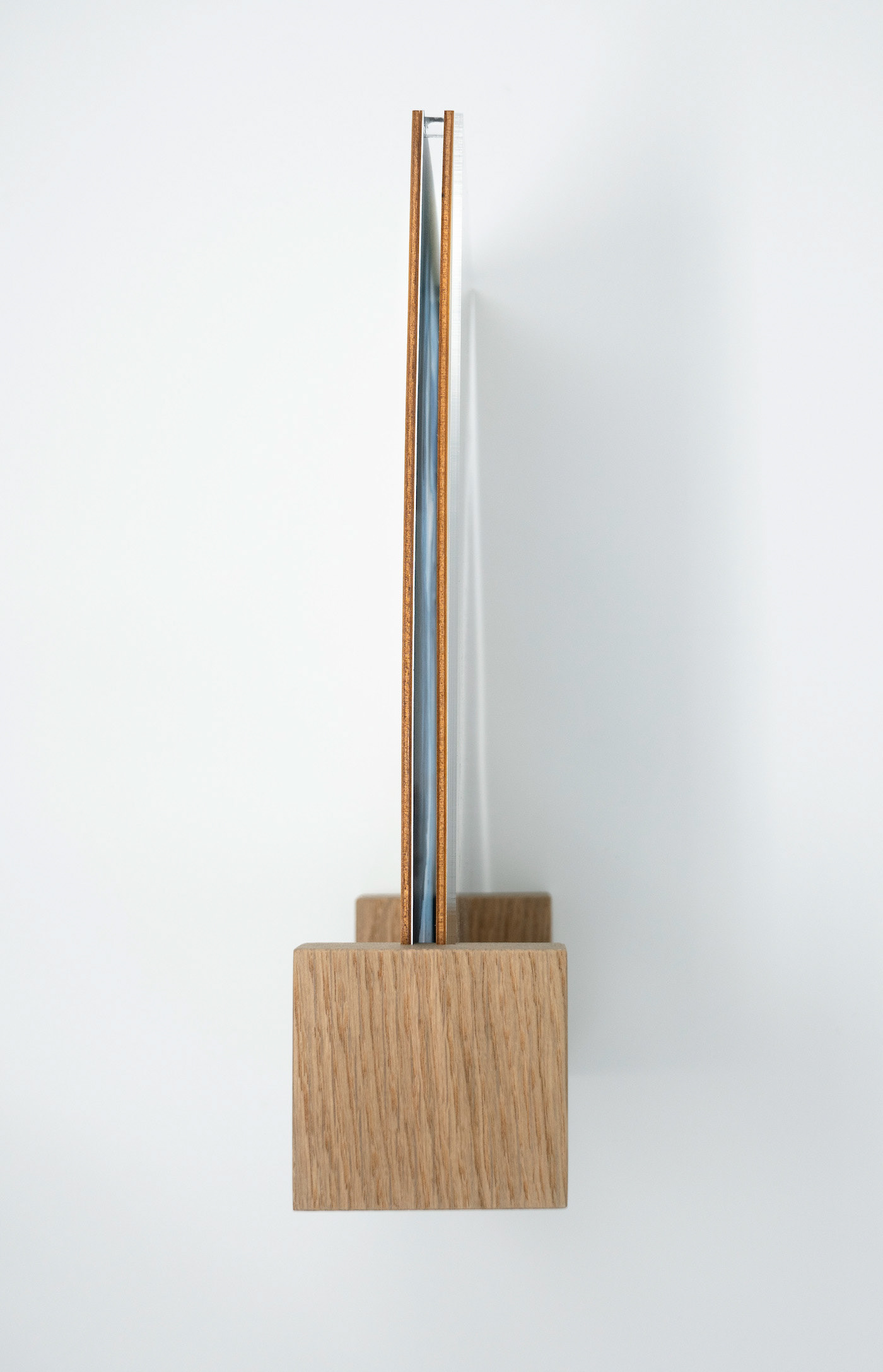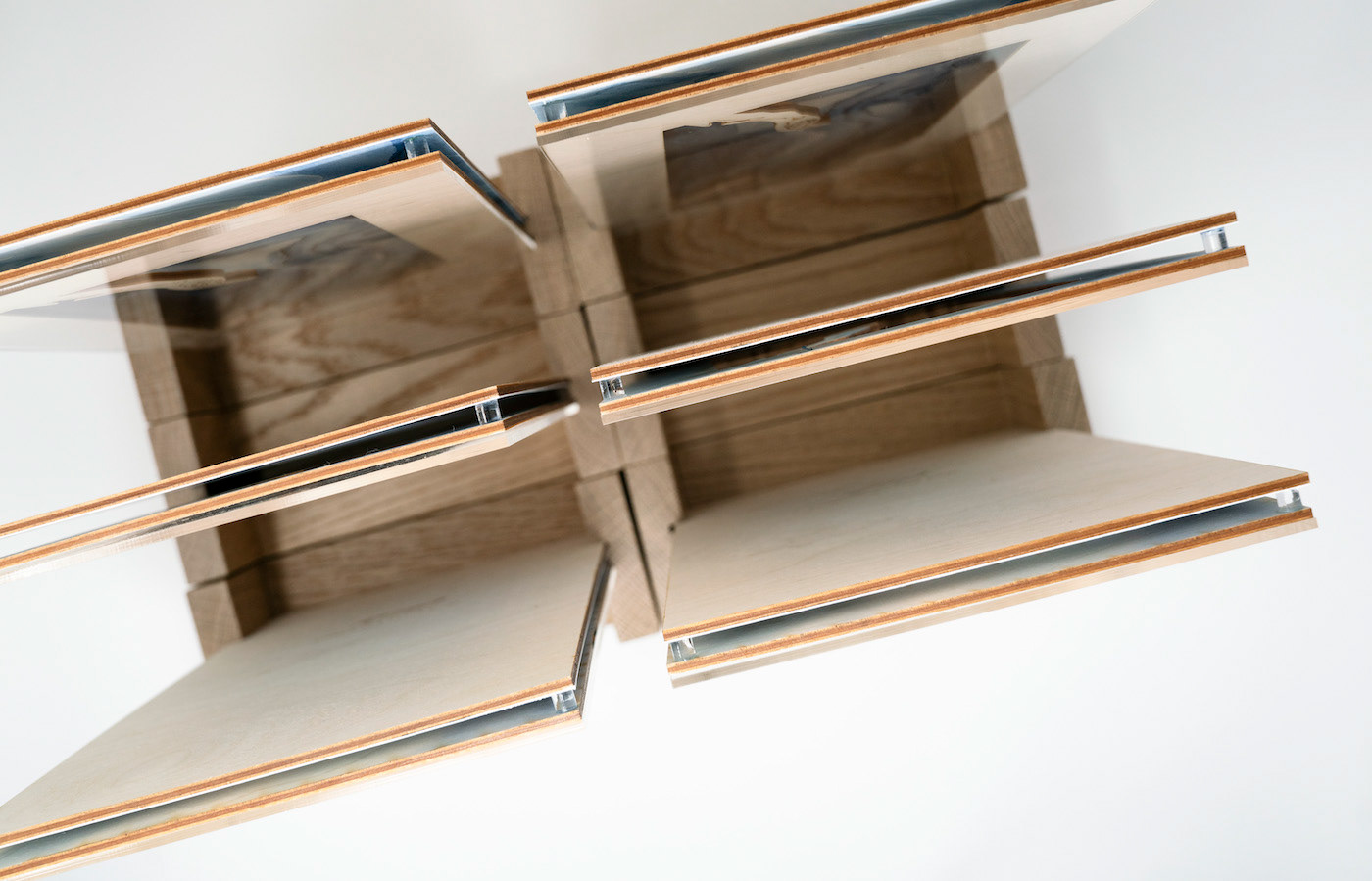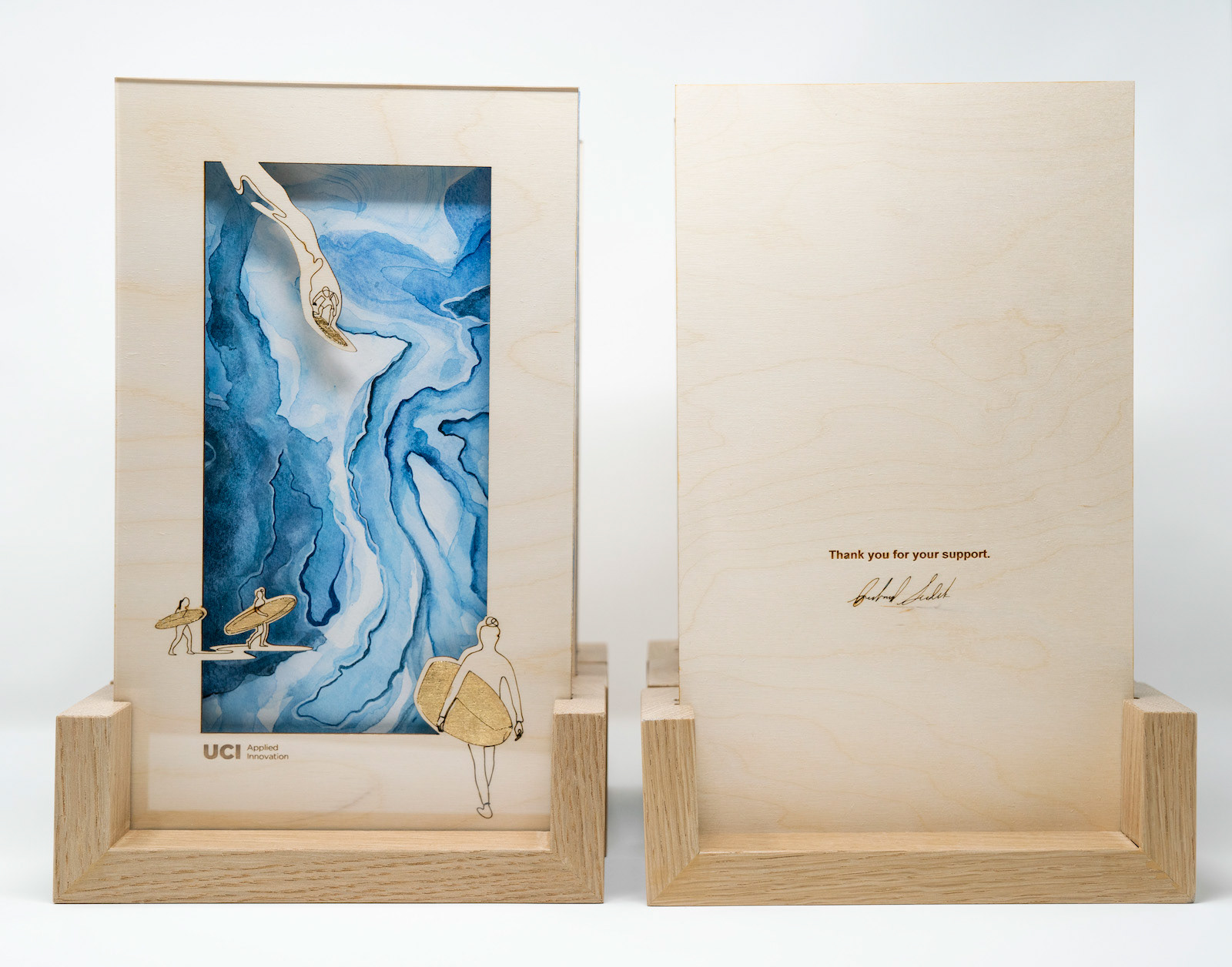 final artwork after production process
Art Direction, Illustration, Watercolor, Concept
 Jacqueline Kao
Production of Frames
   Studi

o Las Nu

bes
Assembly of Artwork into Frames
   Ryan Mahar, Jacqueline Kao
​​​​​​​