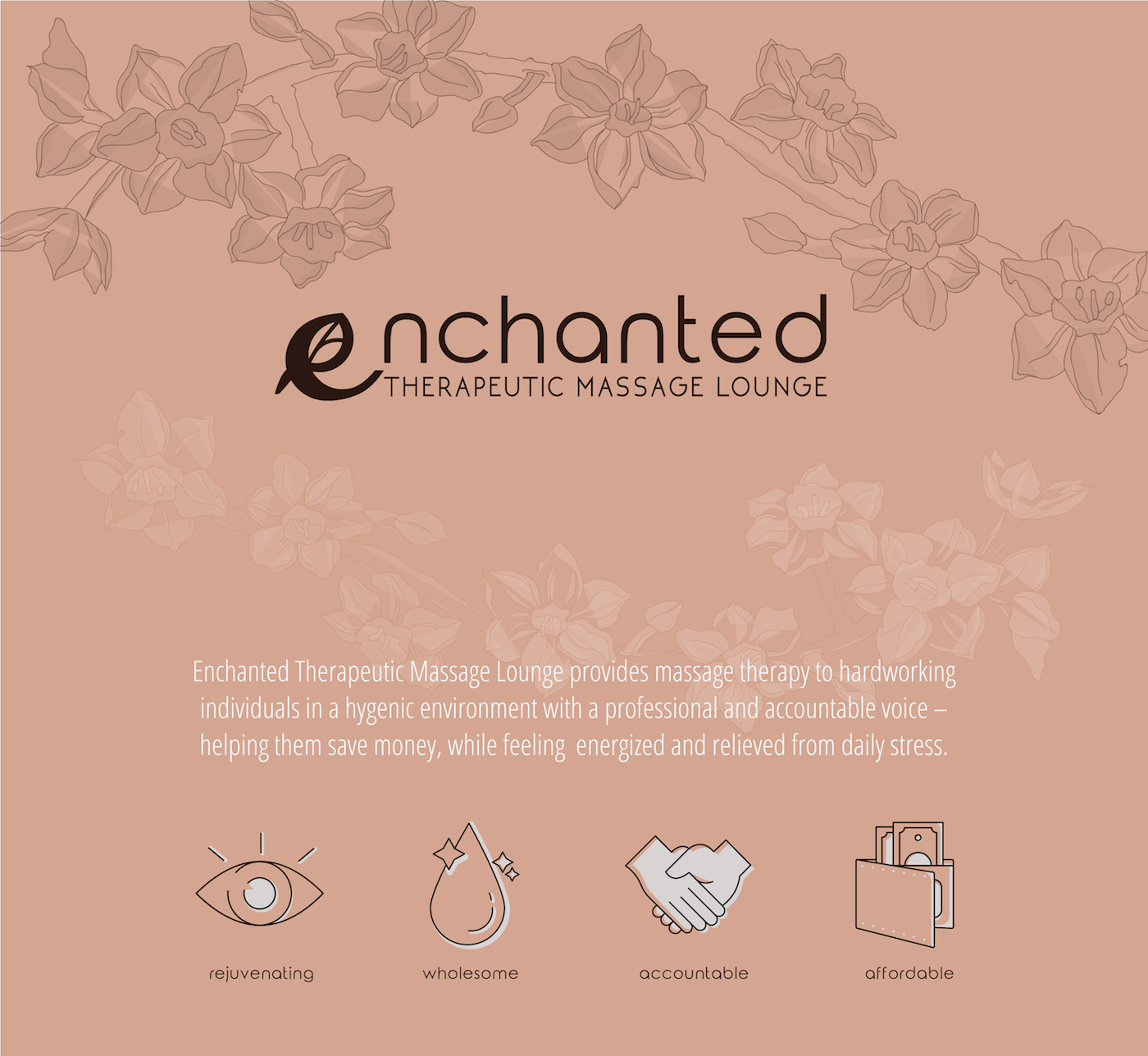 I was faced with the task of creating an identifiable brand identity to reflect the client's vast range of professional massage therapy services. The visual system must appeal to the working class suburbans residing in the Orange County area. Most of their customers are in need of a relaxing yet affordable experience to shed off the stress accumulated throughout the week.
Key brand attributes are accountability, affordability, rejuvenation and wholesomeness. 
To achieve the feel of all the brand attributes, I created a visual system of rounded effects in the logo design, typography and iconography. The roundness demonstrates the oneness and balance that can be achieved through their services intended to relieve stress from the mind and body.
I have also included hand-drawn floral elements, as seen by the narcissus (symbol of rejuvenation) and the chrysanthemum (symbol of purity), to convey the spirit of human touch and their accommodation to customers' needs. I steered away from illustrating very precise, sharp-cornered vector drawings for the very reason that the power of this free-flowing, human touch will leave customers enchanted after every visit.