Project Roles:
Designer, Copywriter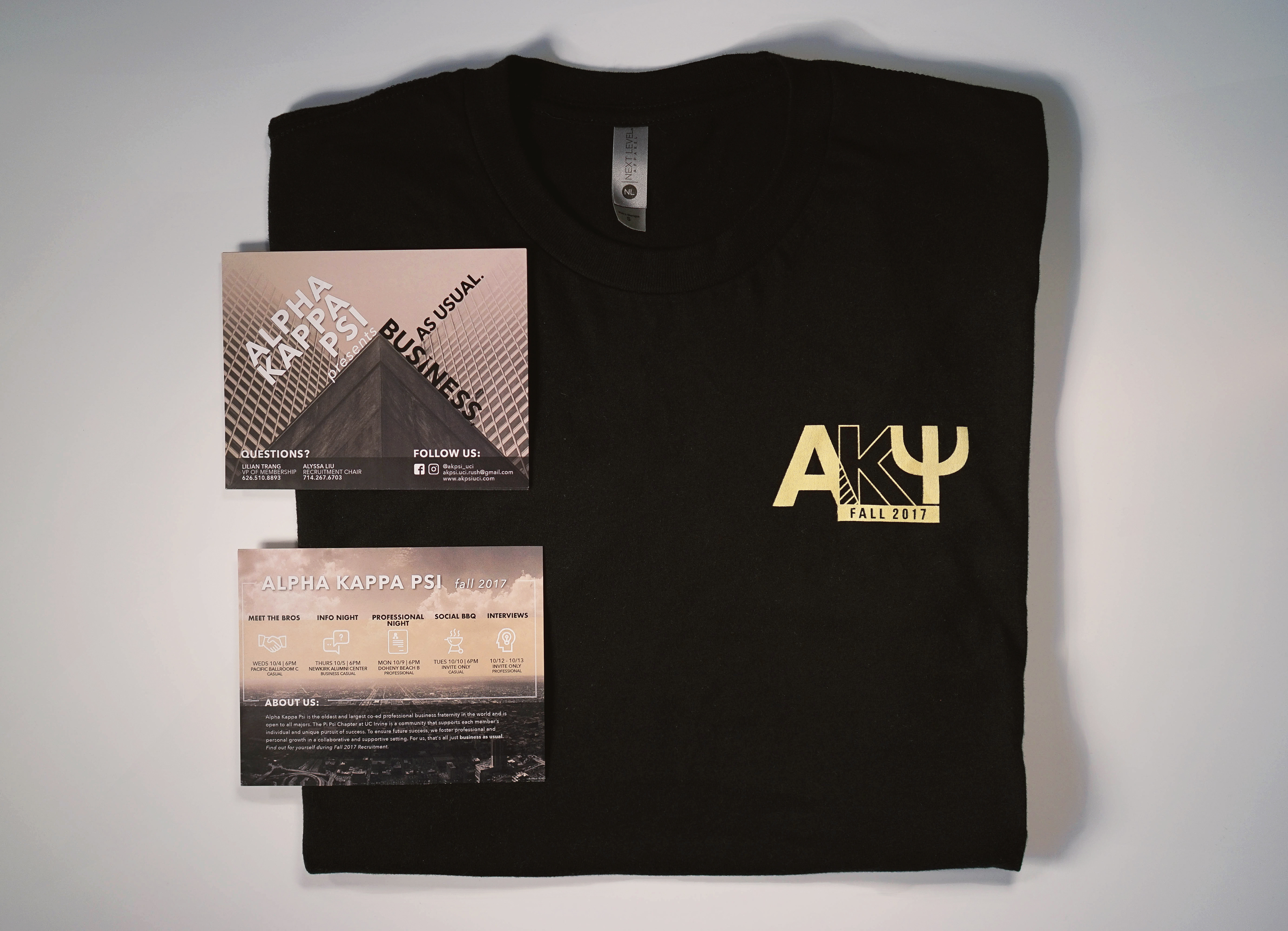 Brief

: Design Alpha Kappa Psi's Fall 2017 recruitment flyers and t-shirts. 
The theme for this year's recruitment is "

Business as Usual

." Colors are black and gold. 
Challenge

: Produce eye-catching flyers catered towards college students ages 17 to 21 while portraying the professionalism of a business organization.
Alpha Kappa Psi is the oldest and largest co-ed business fraternity in the world. An organization dedicated to the professional and personal development of all its ambitious and diverse student members. Their network extends from investment banking and consulting to marketing and entrepreneurship.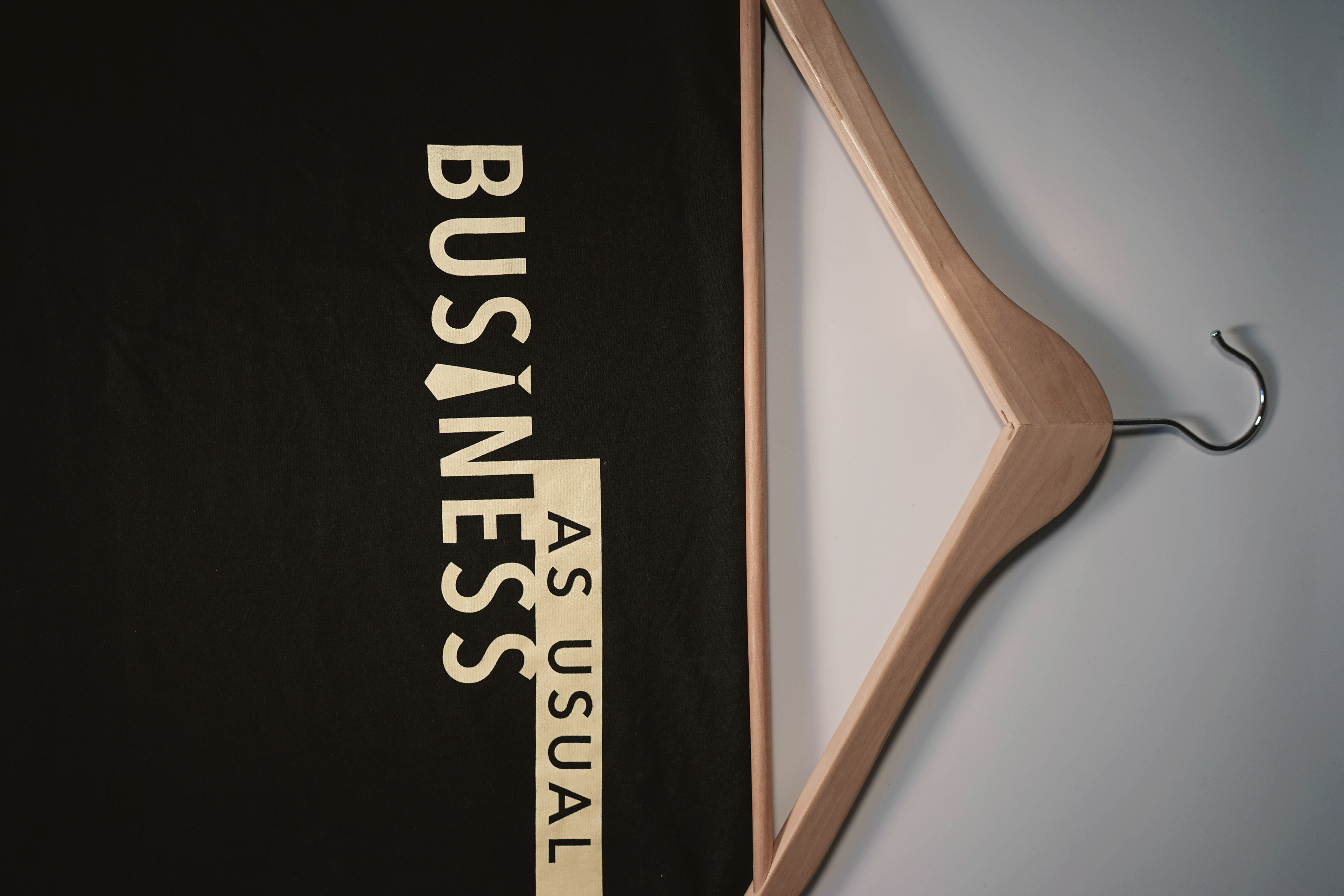 Solution

: For the front flyer designs, I pulled layout inspiration from the incredible Bauhaus movement of the early 1900s. Since the color white attracts the eye first, the organization title "ALPHA KAPPA PSI presents" is intended to be the first thing the viewer reads. Then, the eye should naturally follow past the sharp corner of the building to read "BUSINESS, AS USUAL." In that order.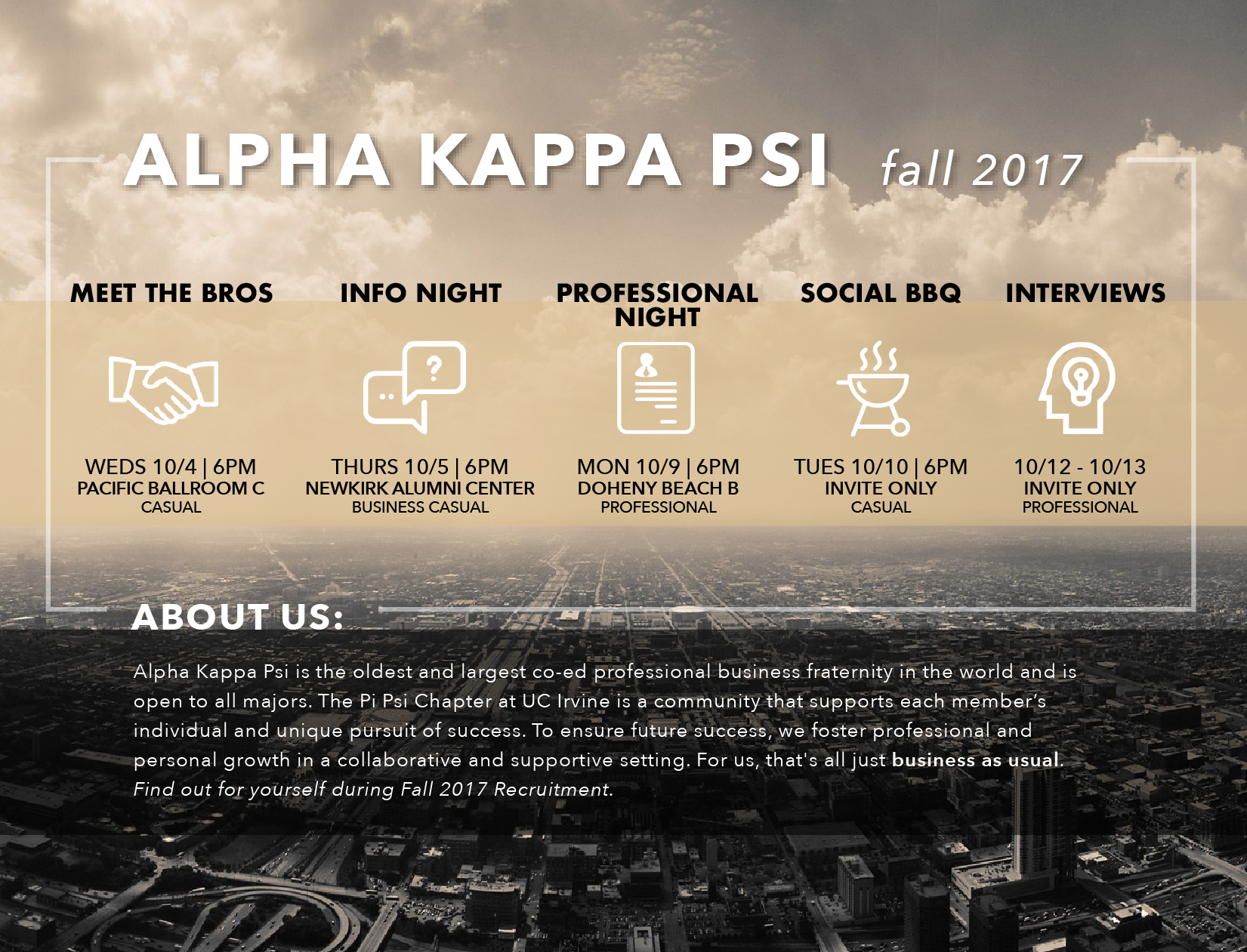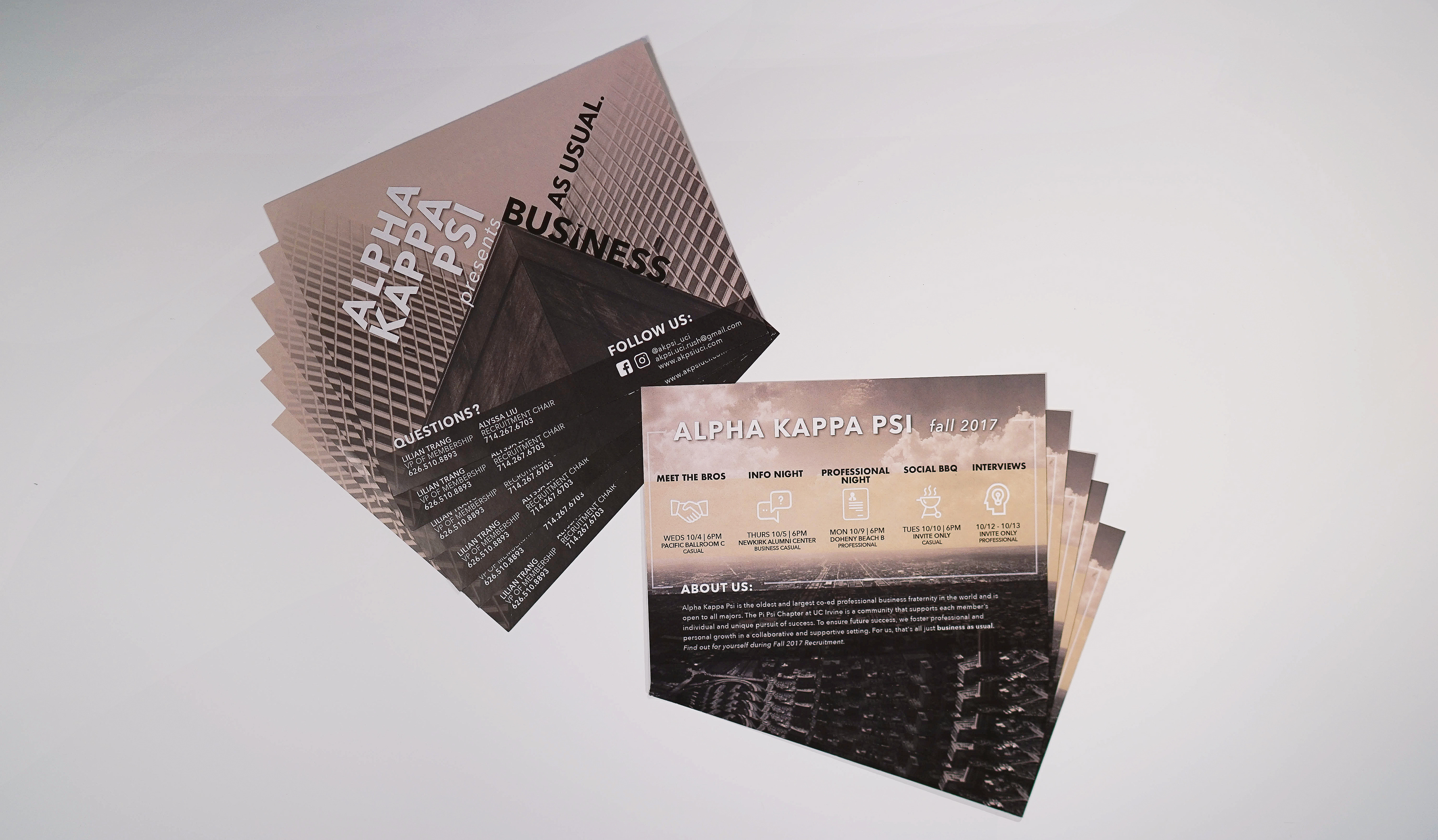 Solution

: 
To stay true to this year's theme, I incorporated a business tie as a mark in replacement of the "i" in business. Shirts are unisex, as exhibited in the photographs below.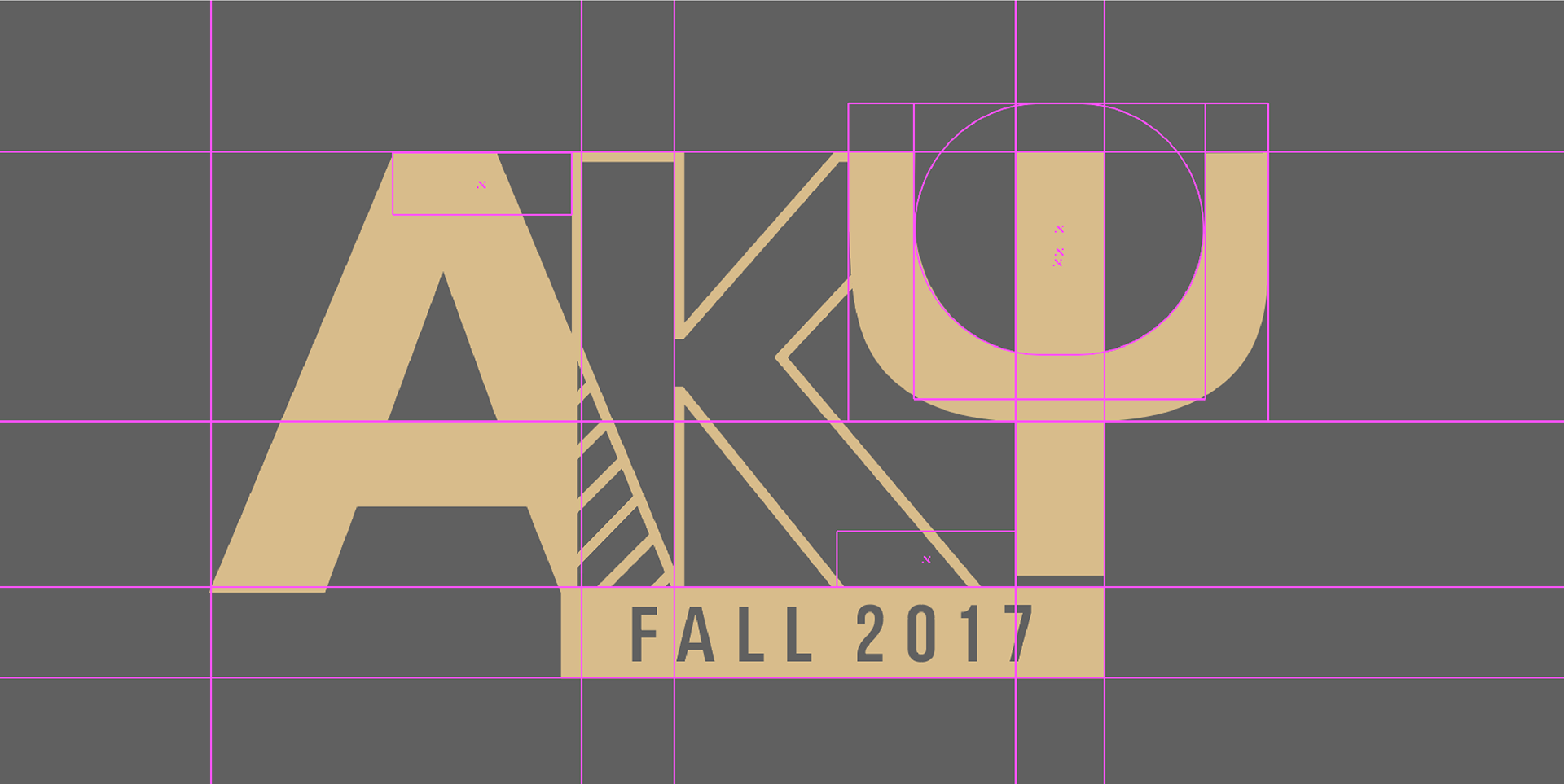 Solution

: Designed dad caps for fundraising. The origami sailboat symbolizes the organization's crest, as well as the city of Irvine (due to its association with the beach).